Tackling complex problems through design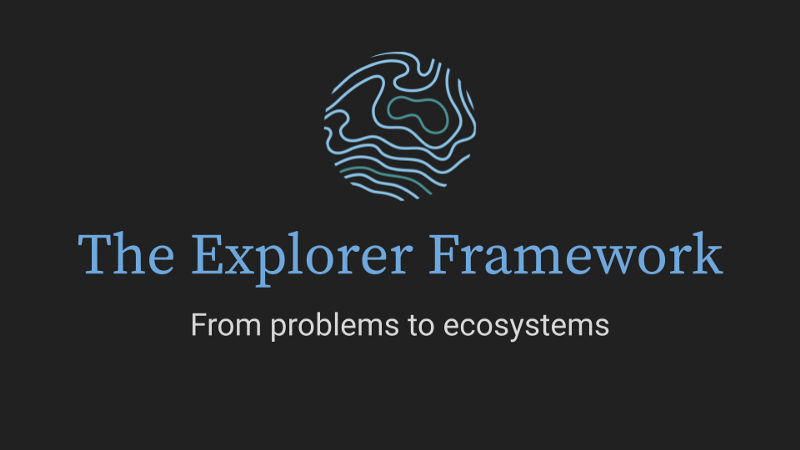 Hi, Kevin here.
As you might know if you follow this blog, I've been working with the community on an approach to tackle complex intertwined challenges. This translated in the form of a series of articles titled "The explorer's metaphor" [1][2][3][4][5].
We have recently put them together in an online mini-book format, easier to navigate and use as a guide to your own exploration, as well as a presentation video of the framework.
Discover the mini-book here 👇
The Explorer's Guide
We tend to see design and innovation as problem-solving spaces. This engineering and sometimes mechanistic approach is…explorer.designcriticalthinking.com
Thanks for reading!