Virtual Chalet, 12 April 2022 — "E" for "Expertise"
The "virtual chalet" is a recurring informal event (once every 2 weeks) for the community to take the space & time to discuss, share ideas & experiences, find support, ask questions, etc.
We continue our journey in exploring the theme of becoming better designers, and the role of designers & design in society, using a keyword as a medium for conversations. This week we're at letter "E", exploring the concept of "Expertise" from various perspectives. We used the island template, a (work in progress) collaborative mapping method that uses topography as a categorisation metaphor to help make sense of a context.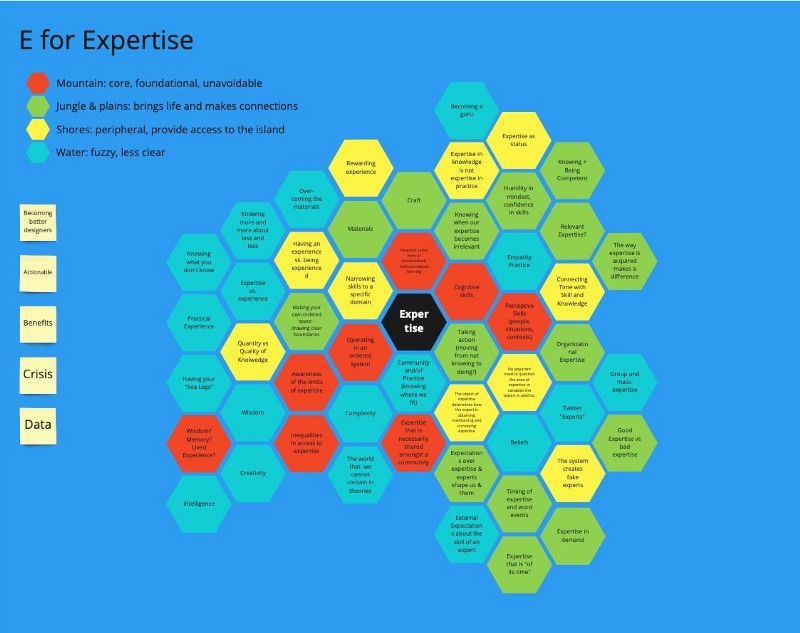 Discover what we mapped out in full detail here :
Becoming better designers
Edit descriptionmiro.com
Join our next session 👉 https://www.meetup.com/design-critical-thinking/
Join the community on Slack 👉 https://join.designcriticalthinking.com
About the community 👉 https://designcriticalthinking.com
Thanks for reading and watching!
Kevin